99.9% Accuracy Guarantee
100% Human-based Never Outsourced
Secure Data Transfer Privacy Protection Best rates in Canada
The legal industry will always require transcripts.
Law firms need professional legal transcription services.
Usually, legal proceedings must be transcribed from speech, or audio files.
Quality and accuracy are essential. That's why we never use automatic transcription or speech recognition software. Our team of professionals expertly transcribe each document. This guarantees your transcripts are perfect and error-free. We also meet the latest industry standards.These files are then transferred into a written document— either an MS word document or PDF.
Law firms cannot transcribe documents on their own. That's why it makes sense to hire a transcription company. Transcription Canada can save your law firm lots of valuable time and money. We have the most competitive rates in Canada, and offer the best service.
When law firms build a legal case they collect lots of data. Collecting and organizing this data is not easy to do. Often, legal cases are built using info from audio or video sources. That's where a transcription company is useful. Our professional transcribers are highly trained and specialize in legal transcripts. We are familiar with the legal industry and can meet the needs of legal professionals.
Law firms need accuracy and security. You need to know your sensitive documents are safe. Our company takes data security seriously. We have very high security standards— the highest in the industry.
Our skilled transcribers pay close attention to detail. They accurately transcribe your documents every time. And Transcription Canada guarantees this accuracy. So place your audio files and transcripts in a company you can trust. We assure your transcriptions will be error free.
Legal Transcription Services
We transcribe files from audio recordings— including CD's, digital files and video. All transcripts are perfectly formatted. We transcribe these files.
Administrative hearings
Arbitration proceedings
Client letters
Client recordings
Conference calls
Conference proceedings
Seminar 
Correspondence
Court proceedings
Court tapes
Court transcripts
Depositions (taped)
Discovery proceedings
Evidence/legal arguments
Examinations under oath
Federal agency investigations
Fire reports
General correspondence
Interrogations
Interviews, speeches, lectures
Judgments
Jury instruction
Legal examinations
Legal pleadings
Legal briefs
Licensing appeals
Mediation briefs
Mediation proceedings
Memorandums
Minutes of meetings
Public hearings
Teleconferences and calls
Telephone conversations
Wiretaps
Legal Transcription Rates
We offer flexible turnaround times for our legal transcription services. In most cases, legal transcripts are turned around within seven business days. We offer expedited options—in as little as four hours—for short recordings.
Larger projects or bulk orders often require longer turnaround times. Especially if the audio quality is not optimal. These factors may increase production time. If so, you will be advised of any changes to the delivery time.
We offer certified transcripts that can be used as evidence in a legal proceeding. The rates for certified transcripts vary depending on the complexity of the audio. Most transcripts are delivered within seven business days— depending on the audio quality and the type of certified transcripts being provided.
If you do not require certified transcripts you will pay on a cost-per-minute basis. These audio rates start at $1.69 per audio minute. Transcription rates vary depending on many factors. These factors may include the number of speakers, verbatim vs. intelligent transcript style, whether research will be required and, most importantly, your selected turnaround time.
Rush rates, for example, will cost more if you need the file within one to two business days. Whereas extended rates will earn you a discount if you can wait up to eight to ten business days.
We work together with our clients to provide end-to-end solutions and improve workflow for transcription and court reporting. We maintain the highest standards for integrity and quality at the lowest rate in Canada.
Click the button and select either general trancripts or legal transcripts and we will email you an estimate promptly.
We have many years' experience and a proven track record. We have transcribed thousands of documents over the years for a variety of clients. Transcription Canada provides efficient service, great customer care and guarantees quality. That's why we stand out among transcription companies.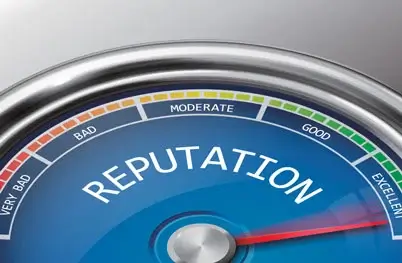 Trusted Reputation
Transcription Canada has an award-winning reputation. We provide quality transcripts for certified transcription and offer legal transcription services.  We offer superior customer service and are available by phone, email, or chat to discuss your transcription project or provide a quote.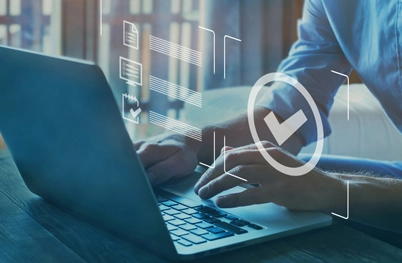 Accuracy Guarantee
You can expect both quality and accuracy. Our transcription team captures complex accents and terminology to ensure we achieve 99.9% accuracy.  We back all our work with an Accuracy Guarantee.  Our legal transcribers each have a minimum of five years' experience. That's why we can achieve these results.
Canadian Server & Security
Your data is safe with us.  We use end-to-end 256-bit encrypted FTP / FTPS / SFTP dedicated cloud platforms along with AES encryption.  We are also HIPAA-compliant so you never have to worry about compromised data.   Our server is based in Canada and data never leaves the country.  In addition, all our transcribers are Canadian based. Our company is located in Canada too.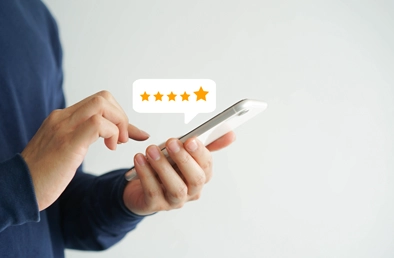 Best Price Guaranteee
Transcription Canada guarantees the lowest rates for Canadian transcription services and court transcription services.  We will match any estimate from a Canadian competitor with a 5% discount with our Best Price Guarantee.  Our rates start at $1.69 per minute with a 10% discount for projects in excess of 50 hours.  We offer an Enterprise Solution to businesses that have an ongoing need for transcription services.  We ensure no surprise fees, or hidden costs. And we provide a fixed rate delivery.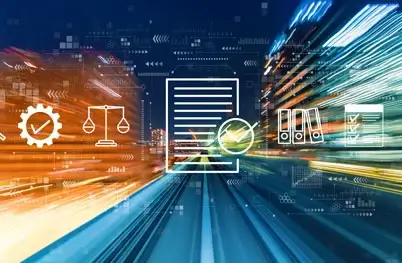 Guaranteed Delivery
Based on your selected turnaround time, we'll agree on a delivery date that meets your needs.  Clients with large projects or bulk orders may start receiving transcript deliveries within three business days, regardless of selected turnaround time.  Clients who do not create a user account will receive the files via email. Otherwise, files are uploaded directly to your account.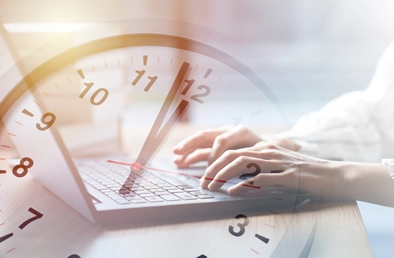 Privacy & Confidentiality
Transcription Canada never outsources files. Our team signs a binding Non-Disclosure Agreement (NDA). This ensures the protection of your documents and your privacy. Additionally, we routinely sign an NDA/Confidentiality Agreement with our clients' organization. Upon approval of your estimate, we will create a secure account where you can upload your audio or video files for transcription. If you have any specific concerns or requirements, please contact us. A sample NDA can be viewed here.
Our mission is to provide the highest standard of human-based transcription — never outsourced. No matter how large or time sensitive your project, your satisfaction is 100% guaranteed.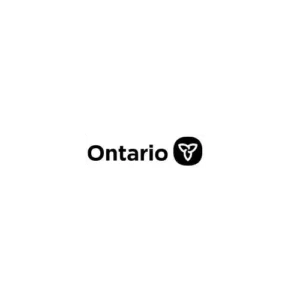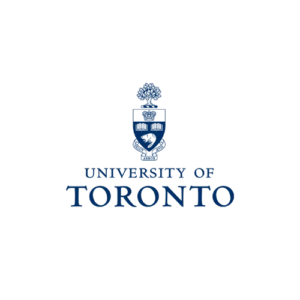 We offer information, resources, and tips for transcriptionists, court reporters, legal administrative assistants, lawyers, and research analysts.
We will include downloadable resources with tips about transcripts, keyboarding, MS Office Suite products (including Word, Excel, and Outlook), along with other relevant topics such as trends and news in the legal transcription industry. You can subscribe to recieve regular updates by clicking the subscribe button below .